Rocla Automatic Guided Vehicles
Rocla's modular AGV concept gives you the flexibility to configure and select the right guided vehicle make-up to suit your business, processes and workflows.
Total Automated Solutions
AGV systems that are scalable that can match customer demand. AGVs can be added to any existing system very easily, and layout changes can be done easily.
Modular AGV Design
Rocla offers a full product lineup to meet a wide range of applications and industries, built from the ground up to be the best AGVs that allow us to operate in smaller workspaces, move heavier loads and lift to higher locations for applications through various types of load handling and vast experience in many industries. We have ready made solution concepts for various material handling industry segments.
Rocla AGV Warehouse Applications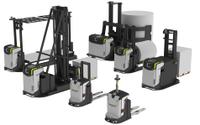 Load Handling
Deep Stacking
Load on Load
Block Storage
Conveyor
Floor Operations
Drive-in Racking
Racking
Gravity Flow Racking
Push Back Racking
Mobile Racking
Very Narrow Aisle (VNA)
And More!
Rocla AGV Industry Applications
Manufacturing
Inbound/Outbound Logistics
Paper Manufacturing
Packaging
Food & Beverage
Tire Manufacturing
Warehousing
And more!
Rocla AGV FleetController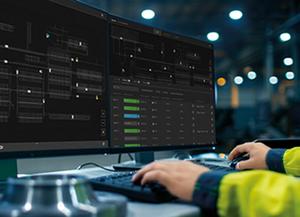 Rocla AGV Fleetcontroller provides an efficient and flexible AGV system. With Route Optimizer, the system will:
Manage traffic patterns dynamically in real time to find the most optimal routes available and automatically direct traffic.
Prioritize and optimize transports and forecast AGV pickups.
Provide real time insight into the AGV fleet and can provide detailed data reports.
Easily integrate with your system.
Watch this video intro to the AGV Fleetcontroller