Parts
Forklifts of Michigan has the parts support to keep you moving
Extensive onsite parts inventory
Over 98% of parts in-stock all the time
Service vans with inventory specific to their customer's equipment
2 vast parts warehouses in Grand Rapids
2 supplier warehouses in Greater Chicago
Our knowledgeable and professional parts staff is ready to help you with all your material handling parts needs. From oil filters to electric controllers we have the resources to get you up and running faster than anyone else.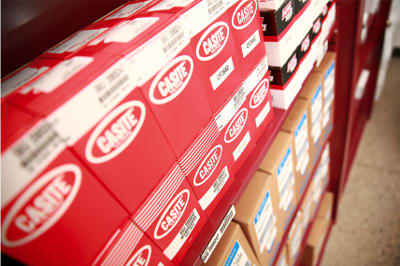 Wearable Specials
We recognize that finding value is an important part of any purchasing decision. Throughout the year, we offer deep discounting on some key wearable products to help with the lowest cost of ownership for your material handling fleet. We are happy to help with your applications to make sure we make the best recommendation for you at the best prices available.
February - Seat Sale
April - Tire Sale
July - Fork Sale
November - Brush & Broom Sale
Check our News Page or Subscribe to learn more.

Forklift Tire Solutions
We offer a wide range of solutions for all your material handling equipment. Whether you are looking to replace a set of tires on one forklift during our sale, or need help managing tires on your entire fleet year around, we can customize a program that fits your needs. We've got the best tire options available to make sure your fleet is performing as efficiently as possible.
Solutions, Savings and Service
In-depth tire application survey
Regular tire analysis and reporting connected to our online fleet portal
OSHA compliance guidelines to keep tires within manufacturer's specifications for safe lifting
On-site installation for limited downtime
Wheel bearing inspection during installation
No disposal or environmental fees
All tires fully recycled into rubber mulch
Download our Free Tire Guide