As the premier material handling supplier in West Michigan, we are the authorized dealer for only the best equipment on the market.
Virtual Sales Tools
Don't have time to schedule a visit? We have a series of online assessments to guide you through the process of selecting the right piece of equipment. Feel free to complete any one of these and our Sales group will be in touch with you the same business day to help keep the process moving.
Assess the value of your used forklift on trade-in or sale.
Extended form to see what kind of forklift you need for your application.
Short form to find the forklift that matches your current equipment.
Pack Mule Electric Vehicles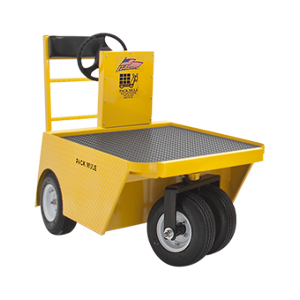 For 60-years, Pack Mule has provided a full line of battery powered stock chasers, tuggers, burden carriers, personnel carriers and maintenance vehicles. They are the industry leader in manufacturing quality, and configure machines with maximum flexibly for the end-user.