Do You Know Which Forklifts Are Costing You More Than They Should?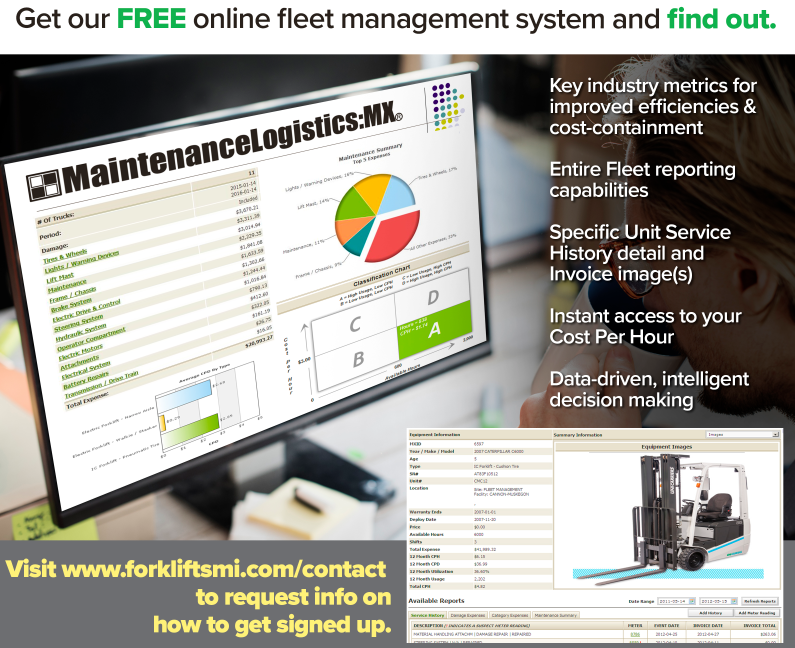 Get our FREE online fleet management system and find out.
Key industry metrics for improved efficiencies & cost-containment
Entire Fleet reporting capabilities
Specific Unit Service History detail and Invoice images
Instant access to your Cost Per Hour
Data-driven, intelligent decision making
Click here to request info on how to get signed up, or call 616-455-2376 for one-on-one assistance.
We make it really easy!
Tags: maintenancelogistics mx fleet reporting

by
FM Staff
, published
Thursday, January 28, 2021
updated
2021-12-01 16:10:17