Do You Have Enough Space for the Coming 12-18 Months
We have a SOLUTION!
Flexi stores 40-50% more pallet positions than conventional forklifts and 30% more pallet positions than reach trucks. That means you can reduce your warehouse aisle dimensions by 30%-50% and increase capacity in your current space!
That's a MUCH LOWER COST than buying, building. or leasing space.
Check Out the Flexi Solution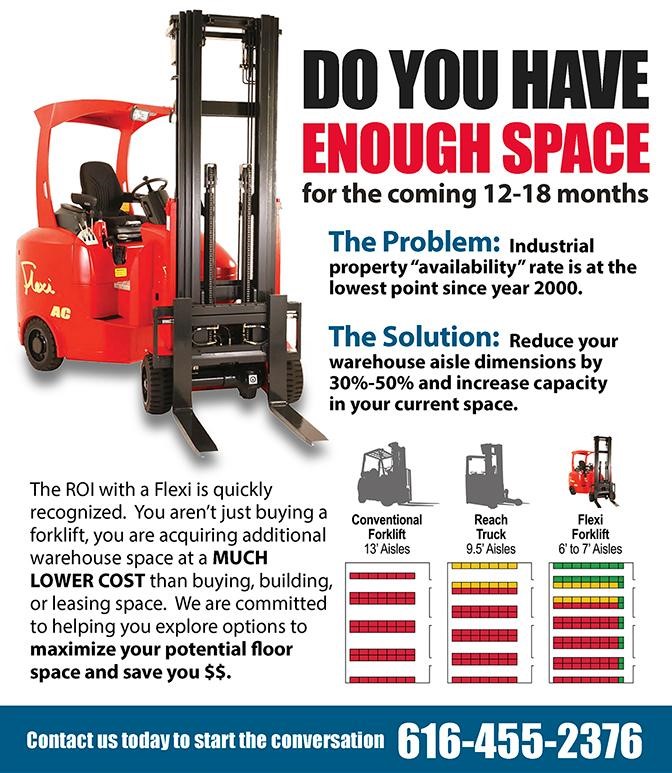 We are committed to helping you explore options to Maximize your potential floor space and save you $$.
Tags: flexi narrowaisle

by
FM Staff
, published
Wednesday, August 22, 2018
updated
2023-01-19 15:57:14