Forklifts of Michigan July Fork Sale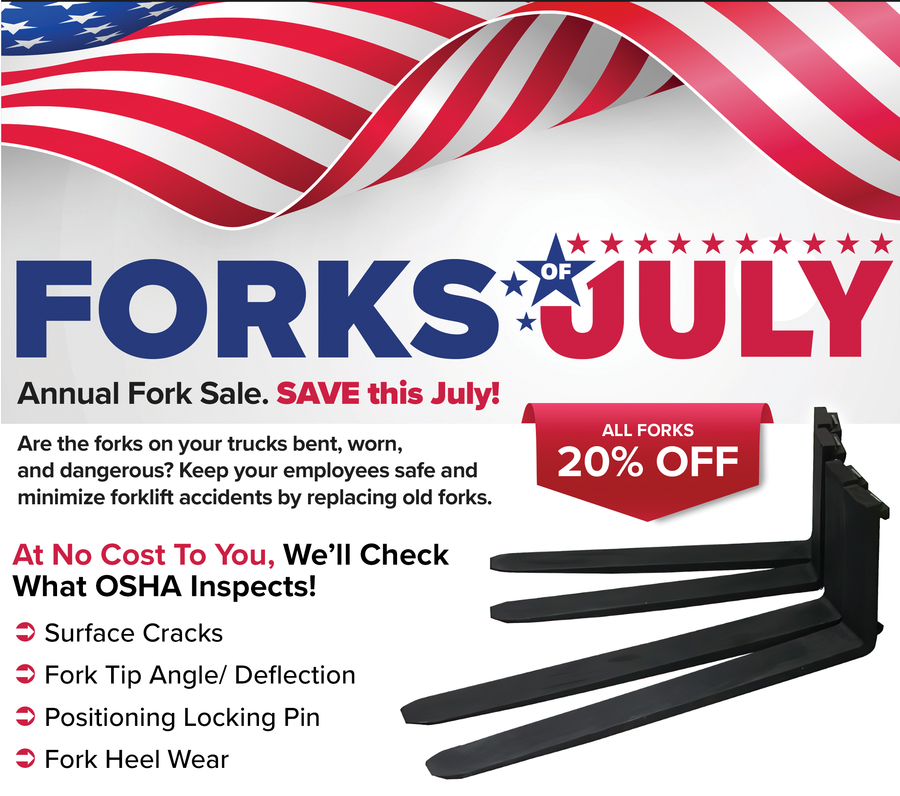 Annual July Fork Sale
SAVE UP TO 20% OFF on forks, and receive a free inspection!
Are the forks on your trucks bent, worn, and dangerous? Keep your employees safe and minimize forklift accidents by replacing old forks. Take advantage of Forklifts of Michigan's Annual Fork Sale and SAVE this July!
Reach out today to schedule an inspection by one of our industry professionals.
At no cost to you, we'll check what OSHA Inspects!
We will look for (*ANSI B56.1-2009)
Surface Cracks
Straightness of Blade and Shank
Fork Angle
Difference in Height of Fork tips
Positioning locking pin
Fork Blade and Shank
Wear
Fork Hooks
Contact us about this special offer 616.455.2376 or info@forkliftsmi.com
---
Read more about the Fork Inspection Standard
Read the article about What you need to know about forks for your lift truck

by
FM Staff
, published
Tuesday, June 21, 2022
updated
2022-06-29 14:21:07