Protect Your Investment: PM and Service Specials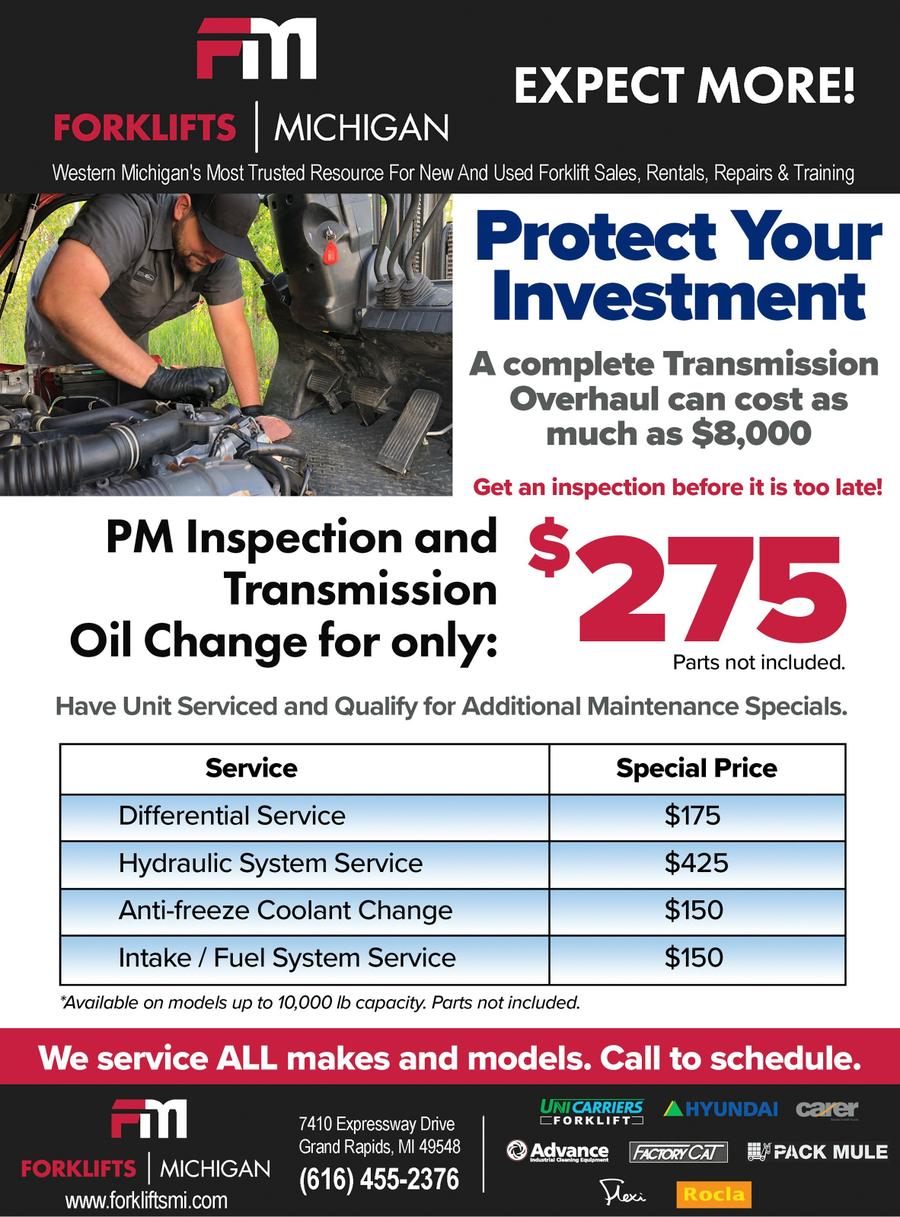 Protect your investment - a complete transmission overhaul can cost as much as $8,000!
Get an inspection before it is too late!
PM Inspection and Transmission Oil Change for only $275 (Parts not included)
Have Unit Serviced and Qualify for Additional Maintenance Specials.
Differential Service | $175
Hydraulic System Service | $425
Anti-freeze Coolant Change | $150
Intake / Fuel System Service | $150
*Available on models up to 10,000 1b capacity. Parts not included.
We service ALL makes and models, Call to schedule (616) 455-2376
Tags: maintenance pm service

by
FM Staff
, published
Wednesday, August 18, 2021
updated
2021-08-18 14:58:30