Time is running out - lower your taxes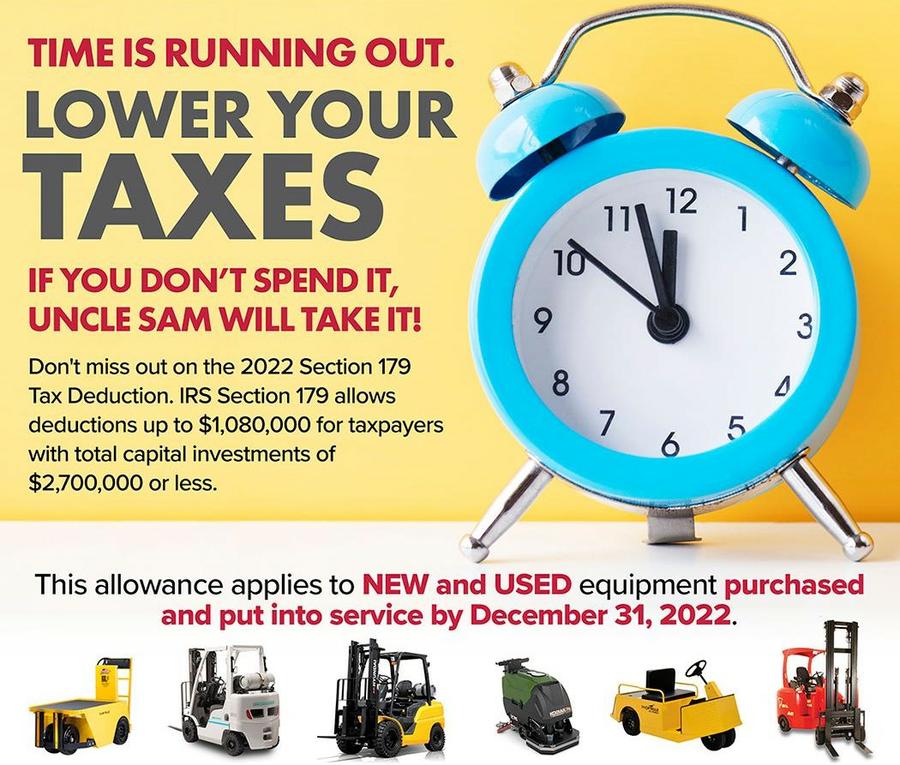 IF YOU DON'T SPEND IT, UNCLE SAM WILL TAKE IT!
Don't miss out on the 2022 Section 179 Tax Deduction. IRS Section 179 allows deductions up to $1,080,000 for taxpayers with total capital investments of $2,700,000 or less.
This allowance applies to NEW and USED equipment purchased and put into service by December 31, 2022.
CLICK or call 616-455-2376
Tags: taxes section 179

by
FM Staff
, published
Tuesday, October 18, 2022
updated
2022-10-18 16:13:46