OptiView Masts - How Clear is your view?
UniCarrier's OptiView® Mast Offers Unmatched Visibility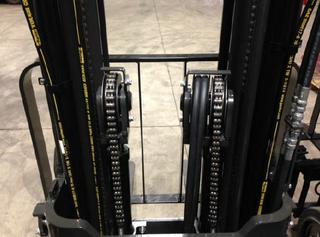 OptiView mast (left/top) eliminates the center column, allows the operator to see the forks.
What's different about the OptiView Mast?
Available on most Compact LX Series models, this exclusive mast design provides 50% greater forward visibility when compared with standard 3-stage masts. Two side cylinders replace a traditional center section to allow the operator to see the forks. This optimal view allows the operator an excellent sight on performed maneuvers thereby improving productivity and reducing the risk for damaging the load.
Here's a video where you can get a better look: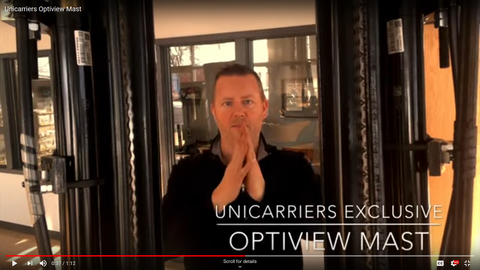 OptiView Masts Overview
We have OptiView masts in stock, and also installed on new and used UniCarriers lift trucks. Come in and see for yourself what a difference it makes. Contact us today to find out how you can increase efficiency and safety with the OptiView Mast!
616.455.2376
info@forkliftsmi.com
Tags: unicarriers optiview masts

by
FM Staff
, published
Friday, January 27, 2017
updated
2023-01-20 14:12:20