How to Lower Your Overall Maintenance Costs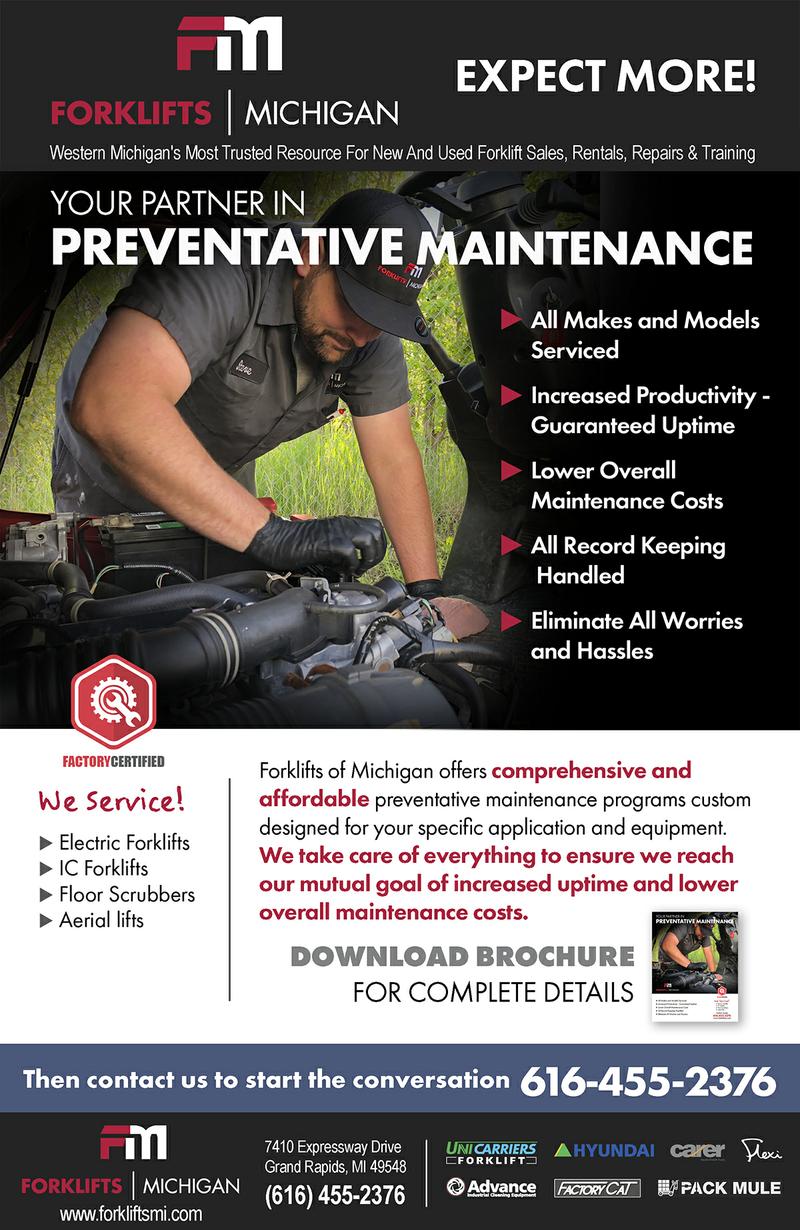 Forklifts of Michigan offers comprehensive and affordable planned maintenance programs custom designed for your specific application and equipment. We take care of everything to ensure we reach our mutual goal of increased uptime and lower overall maintenance costs.
We service gas and electric powered forklifts, floor scrubbers, aerial lifts, electric warehouse vehicles across brand lines, and we keep up the maintenance records for you.
Tags: maintenance up-time pm preventative planned maintenance

by
FM Staff
, published
Friday, September 27, 2019
updated
2023-01-19 16:53:25