Used Forklift Specials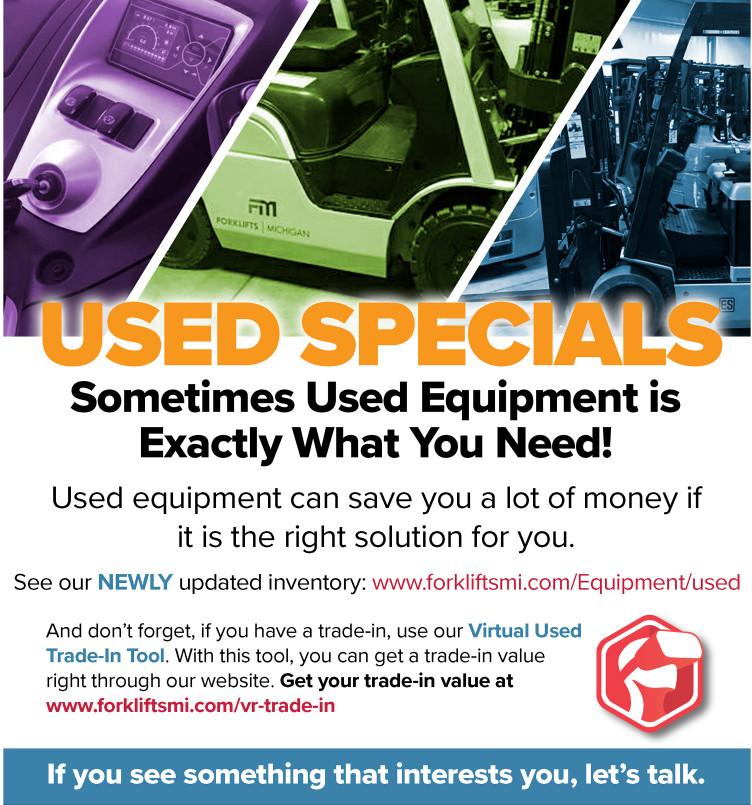 Sometimes used equipment is exactly what you need!
Used equipment can save you a lot of money if it is the right solution for you. And don't forget, if you have a trade-in, use our Virtual Used Trade-In Tool. With this tool, you can get a trade-in value right through our website. CLICK to get your trade-in value or Contact sales@forkliftsmi.com or call 616-455-2376.
Tags: used-forklifts used trade-in

by
FM Staff
, published
Saturday, June 01, 2019
updated
2023-01-20 11:43:36