End of the Year Inventory Blowout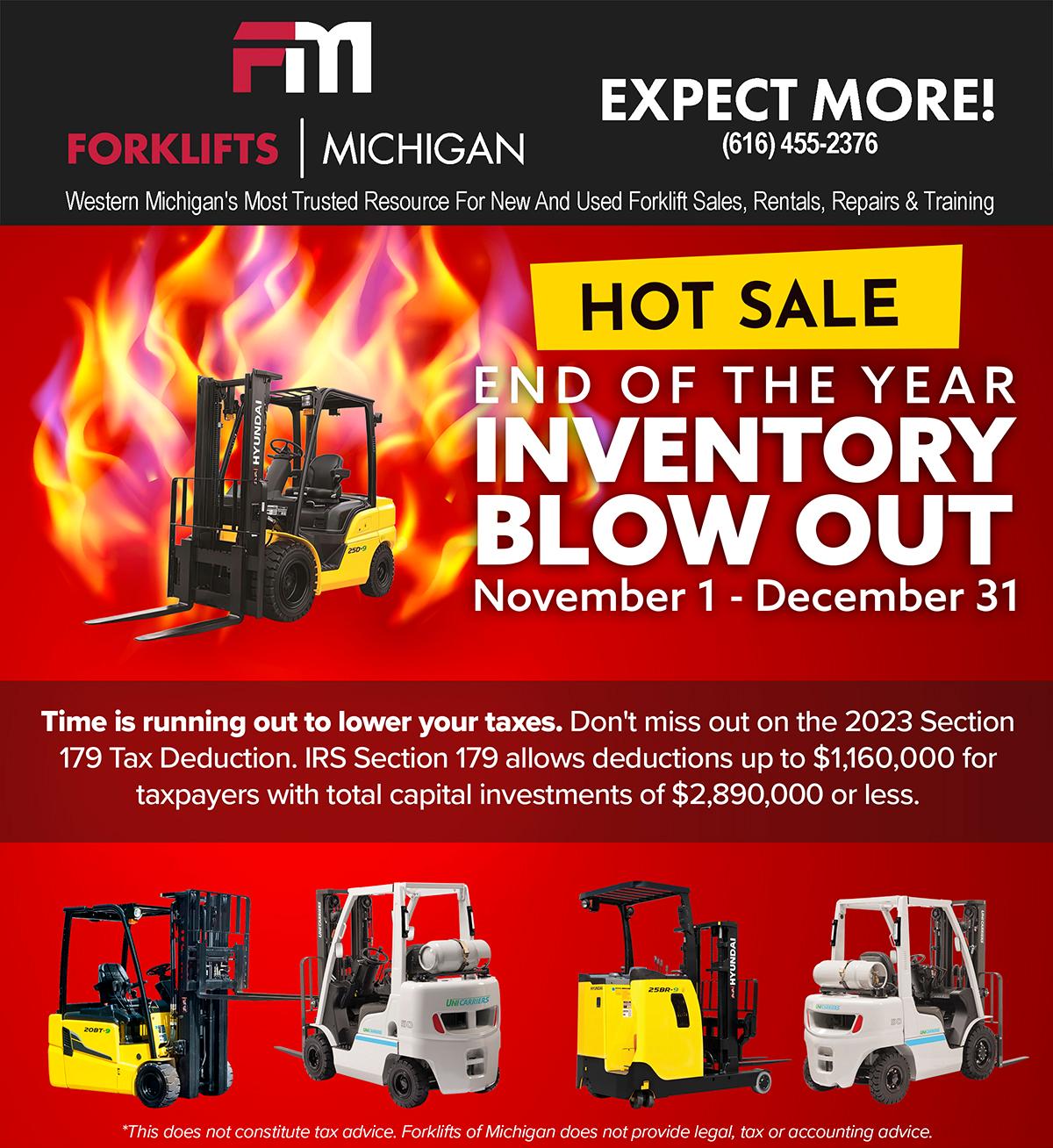 It's one HOT end-of-the-year sale.
Take advantage while supplies last.
Plus, UniCarrier rebates up to $3000
 CLICK or call 616-455-2376 or email sales@forkliftsmi.com
Check out our  Used Forklifts ⇒
Time is running out to lower your taxes for 2023!
Don't miss out on the 2023 Section 179 Tax Deduction. IRS Section 179 allows deductions of up to $1,160,000 for taxpayers with total capital investments of $2,890.000 or less. 


Tags: unicarriers hyundai section 179

by
FM Staff
, published
Wednesday, November 01, 2023
updated
2023-11-29 12:49:47